Mosaic features a beautiful network of open spaces winding through the community. These spaces help create an incredible focus on Mosaic's sustainable landscape and contemporary architecture. The community's lifestyle creates a genuinely welcoming environment that encourages residents to spend quality time with neighbors, family, and friends outside.
---
Lazy River
Lazy river &
Play spaces
---
A world of wonder, relaxation, and delight awaits you at Mosaic. The community's beautiful central amenity area features a fantastic lazy river and pool complex. You can spend endless hours basking in the sun, floating peacefully on the water, or splashing and playing with friends and neighbors. The impressive amenity area also boasts a large lake with fishing piers, numerous indoor and outdoor social gathering areas, a unique creative play structure, and an excellent fitness center. The amenity area is centrally located within the community and easily accessible, with walking and biking trails heading in all directions.
Amenity center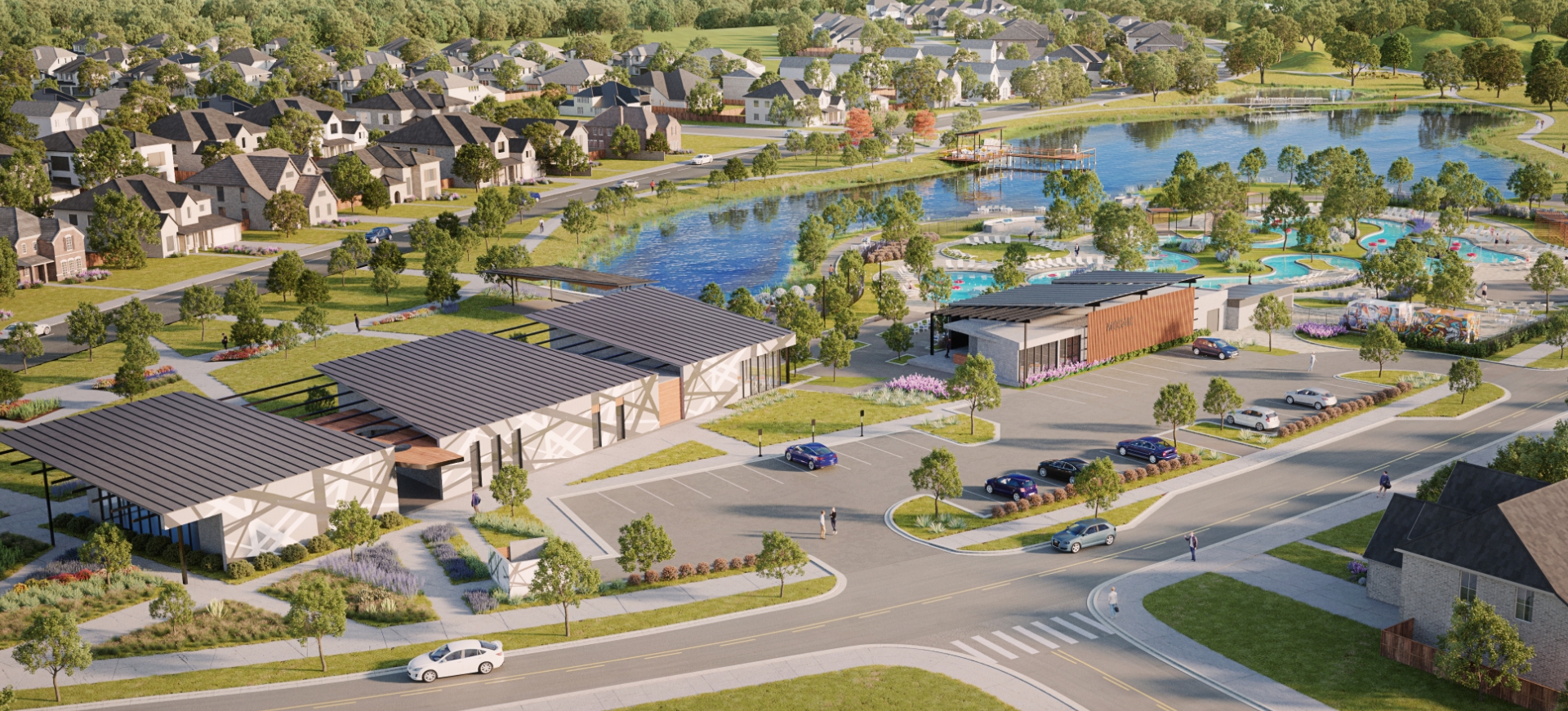 Amenity center &
gathering spaces
---
Coming together and enjoying family and friends' company is easy at Mosaic. The community's beautiful amenity center offers several uniquely designed social areas inside and out. Whether sitting by the fire and sipping wine with friends, playing yard games, or gathering with your neighbors for a day of fantastic music on the lawn, there is always a reason to get together for fun at Mosaic, and there will always be a terrific space to fit any occasion.
Parks & nature trails
Parks &
nature trails
---
Getting outside and exploring the world around you is the highlight of living in Mosaic. With over 100 acres of the community preserved for open spaces and parks, all of which are connected by miles of hike and bike trails, the residents of Mosaic will have a wonderful time and easy access to the great outdoors. The community also boasts a backdrop of nature-friendly restorative landscapes that preserve and enhance native plant species, conserve water resources, and enrich wildlife.
Stay in the know about the latest news, events and available homes at mosaic
SUBSCRIBE